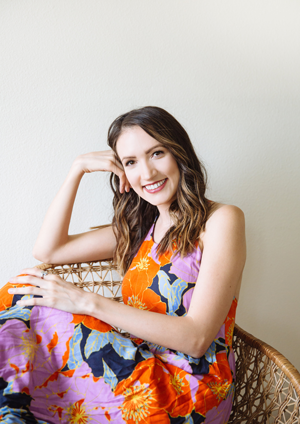 Yo. I'm your teacher, Melyssa Griffin.
I lead an ever-growing community where I help bloggers and online entrepreneurs grow their tribes and earn a full-time income online. As an e-course instructor, I've taught more than 4,000 students. And as a business woman, I've launched multiple successful, highly profitable businesses… all using my blog and social media as the foundation. I've also been mentioned on sites like The Huffington Post, Darling Magazine, BuzzFeed, and Brit+Co.
But things weren't always so sweet. Back when I started my blog, I was living on $2,500 a month as an English Teacher in Japan, feeling lost, uncreative, and bored out of my mind. What started on a whim quickly grew to become one of the most powerful decisions of my life and I'm grateful every day for this business and community I've created online.
So even if you're new to social media, have a tiny following, and aren't sure where to begin, I'll teach you my best social media systems and ideas so you get the most out of every platform.