At this point, you might be feeling excited, knowing that List Surge will help you grow your list and community.
But I wouldn't be surprised if you're also having some doubts and worries about whether this system will work for you.
(It's in our nature to worry right before making a big, powerful change!).
So in case you're feeling nervous, let me clear up some of the myths and fears you may be thinking right now...
1. I haven't set up my list yet, so I'm already behind.
Not the case! Plenty of List Surge students are just getting started. Even if you're a total beginner, this course will help you grow your list with a running start.
2. I'm not sure these strategies would work for my obscure, non-marketing niche.
A majority of List Surge students have blogs and businesses that AREN'T in a "marketing" or "business" niche...yet they still get incredible results. No matter what your niche, you should have an email list (even political candidates rely on their email lists to win elections!), and List Surge will show you how to grow yours, fast.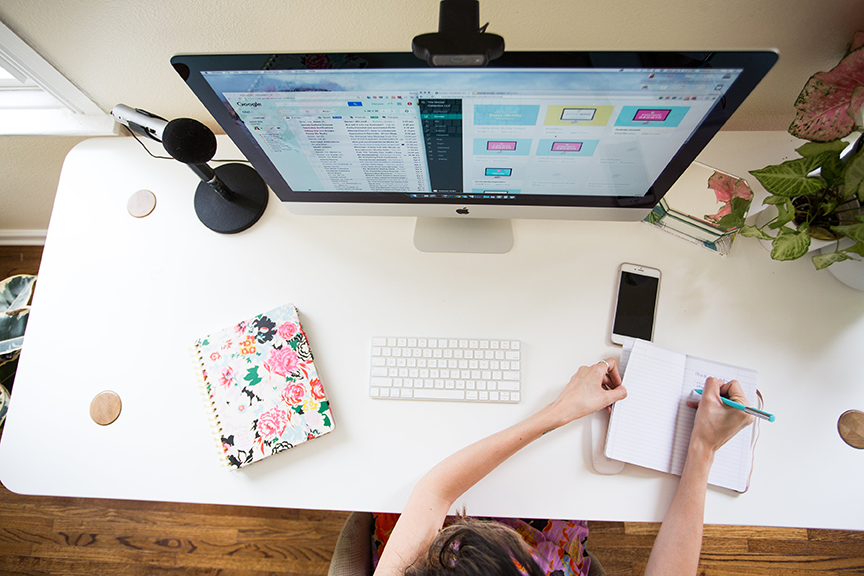 3. Will growing my list really help me make more sales online?
That tends to be the logic, yes! Of course, you also need to engage with your list on a regular basis, but adding more engaged subscribers will ONLY benefit your business.
4. I'll probably have to spend tons of money on ads to see results.
How does $0 on ads sound? Because that's exactly what I teach. I didn't spend any money on ads in order to grow my list to 60,000 subscribers, and you don't have to, either! All of the strategies in List Surge include FREE tactics you can use to see great results without big fees.
5. Or perhaps you're thinking that you could just find this info on Google.
I tried that for a couple years myself...and left with very little to show for it. (Yikes). A lot of the info you'll find on Google was written years ago with strategies that are now obsolete.
Don't make the mistake of spending all your time regurgitating old blog posts with outdated information. Instead, List Surge shares proven methods you'll only find inside the course. It's also updated on a regular basis to ensure that the lessons are relevant and fresh.